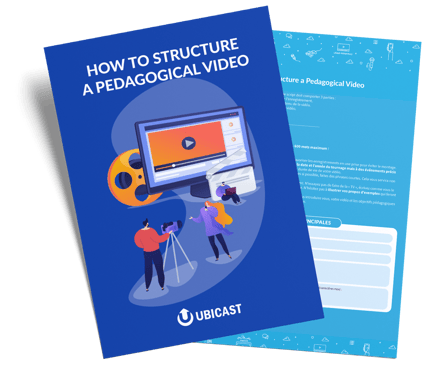 How to Structure a Pedagogical Video
Engaging your audience is key to any good video. But how do you do that? Mainly through educational scripting!

In this guide, you will discover all our tips on how to structure your videos and make your students want to learn asynchronously!
In this guide book, you'll find
Our useful tips for making quality educational videos.


The ultimate road book to guide you in making your content well-structured.
Your guide book delivered straight to your mailbox